Welcome to Ceynar Chiropractic
Ceynar Chiropractic is a family orientated clinic that prides itself in always putting the patient's well-being first and foremost.
Williston Chiropractors with a Vision
We strive for a community that takes control of its personal health, by preventing the problem instead of "treating" when symptoms become painful/bothersome. Through eating healthier, regular exercise, positive spiritual and social relationships, and by taking an active role in forms of preventative health care, we believe you can achieve ultimate health in Williston!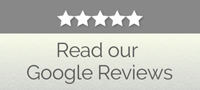 If you're interested in making your life better through chiropractic care and acupuncture, call us today to see if we can help!